ACMA Express Delivery — the premium spare parts delivery service perfect for reducing machine downtime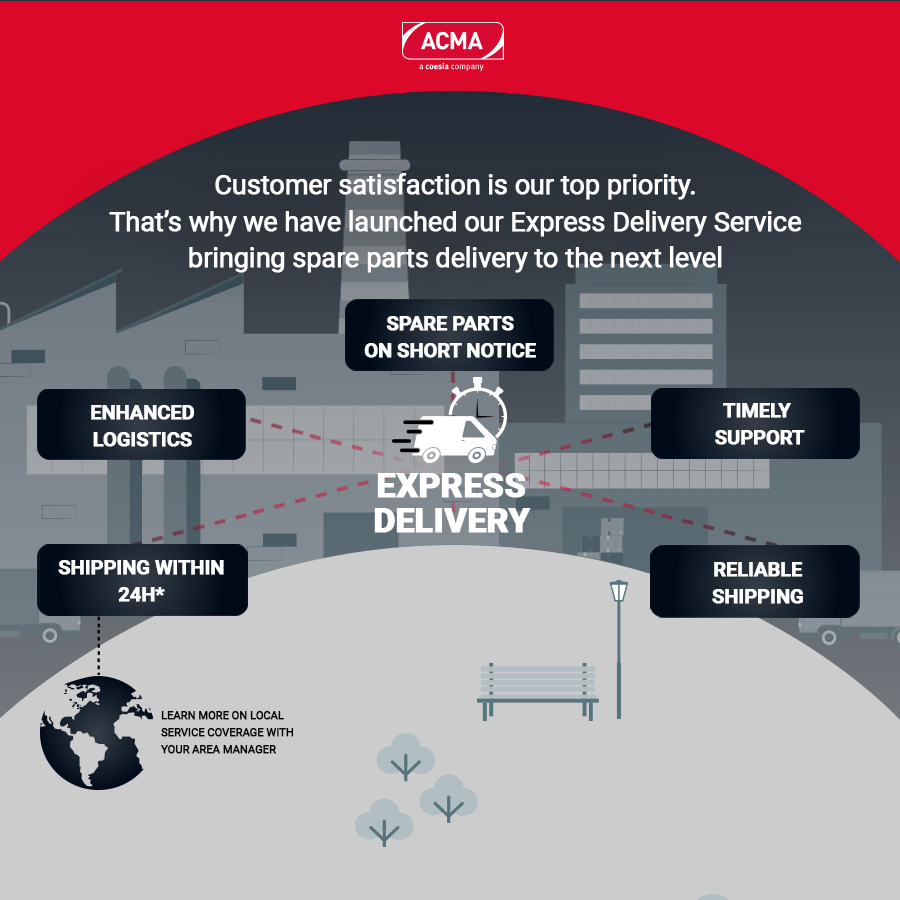 At ACMA, nothing is more important than customer satisfaction. For this very reason, we have launched Express Delivery — a next-level express delivery service for spare parts to meet every business demand you might have, supporting you in saving time and money.
No matter your request, thanks to our strengthened logistics and our valued partners such as DHL and FedEx, we can guarantee shipments within 24 hours[1] and provide you with the spare parts you need at a moment's notice.
This is a turning point. 
You can finally focus on your business and enjoy machine downtime reduction, improved production efficiency and recovery speed production — not to mention the reduced warehouse costs and all the time (and money!) you will save with such timely customer service and delivery.
What are you waiting for?  Discover the power of ACMA Express Delivery and download the complete infographic.

[1]The 24 hours shipment is guaranteed by confirming the quotation by 3 pm. Check with your area manager for the service coverage in your country.
ACMA_infografica_Express-Delivery_.pdf