This is why our tech is what you need for your confectionery products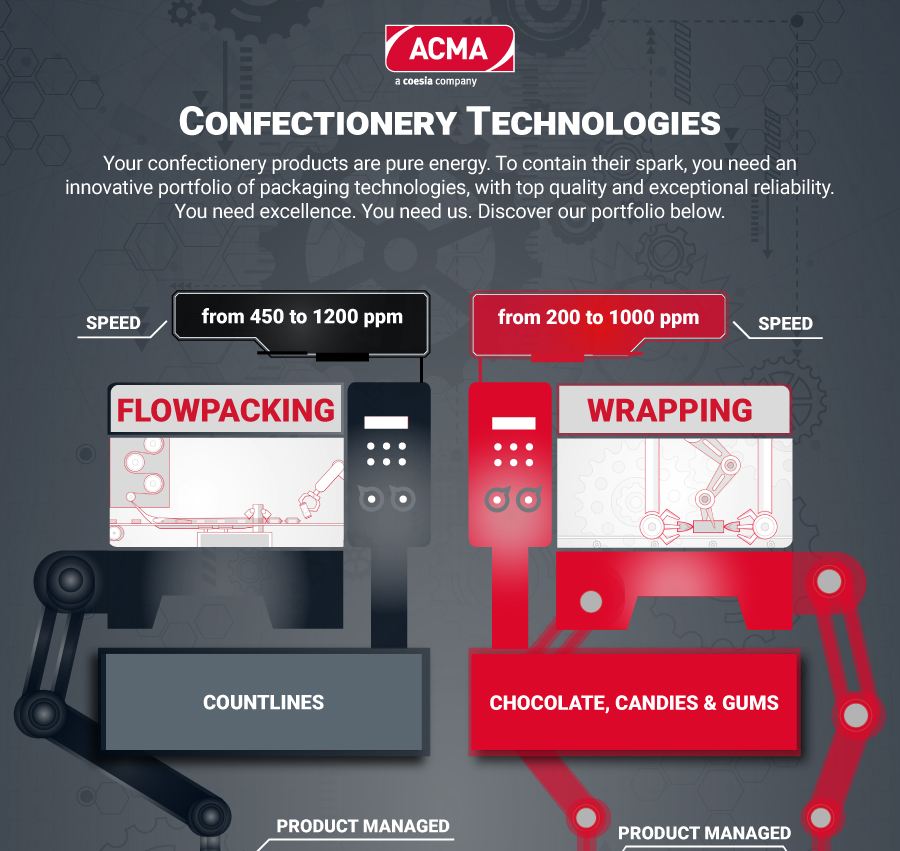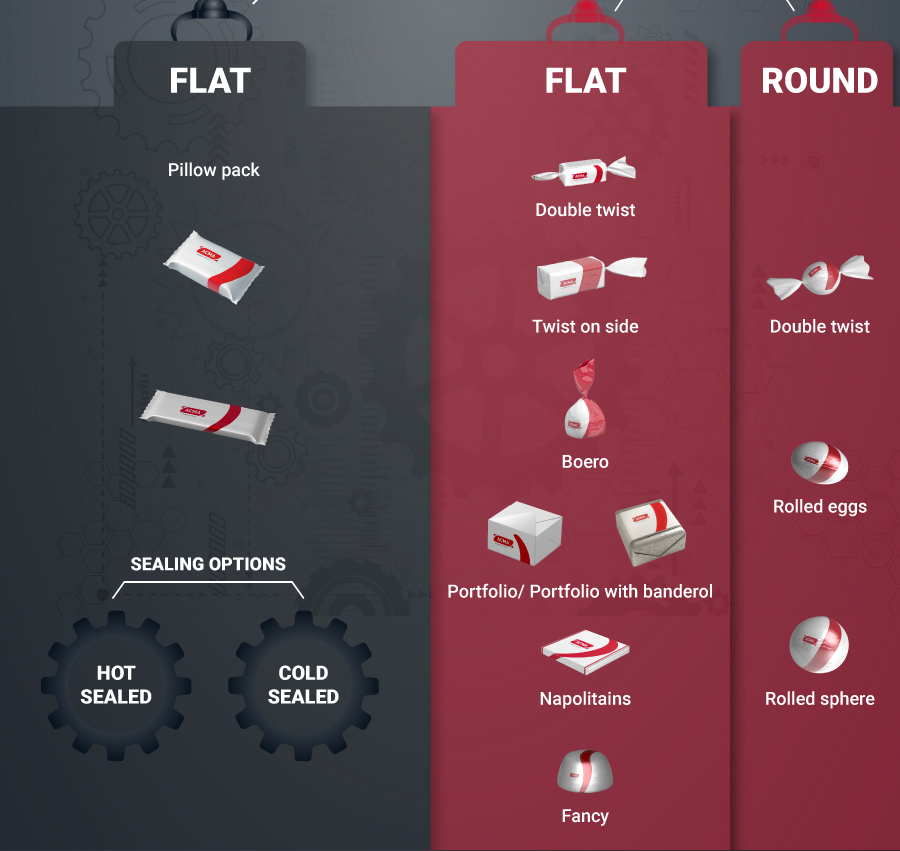 As a player in the confectionery industry, you know that packaging is key. Countlines, bars, chocolate pralines, candies, gums… you need packaging to wrap their energy so that it can only be released at the right time. That's why, when you search for a packaging machine, you look for quality. Reliability. Durability. Performance. You need a solution that delivers excellence and an outstanding customer experience with your products.

At ACMA, we have what you're looking for. Our flowpack and wrapping technologies are top quality, easy to clean and even easier to maintain. Plus, they can manage a wide variety of products with different sizes and shapes, guaranteeing a quick changeover. And while our flowpack machines are at the top of their range as they are highly customizable, our wrapping solutions are very flexible, since they can handle more than one wrapping style. Moreover, this technology can run with OptiMate Premium, the innovative human-machine interface projected to meet the evolving customer needs.

In short: whatever your need is, our portfolio can accommodate.