Making machines on a human scale: introducing ACMA machine ergonomics engineering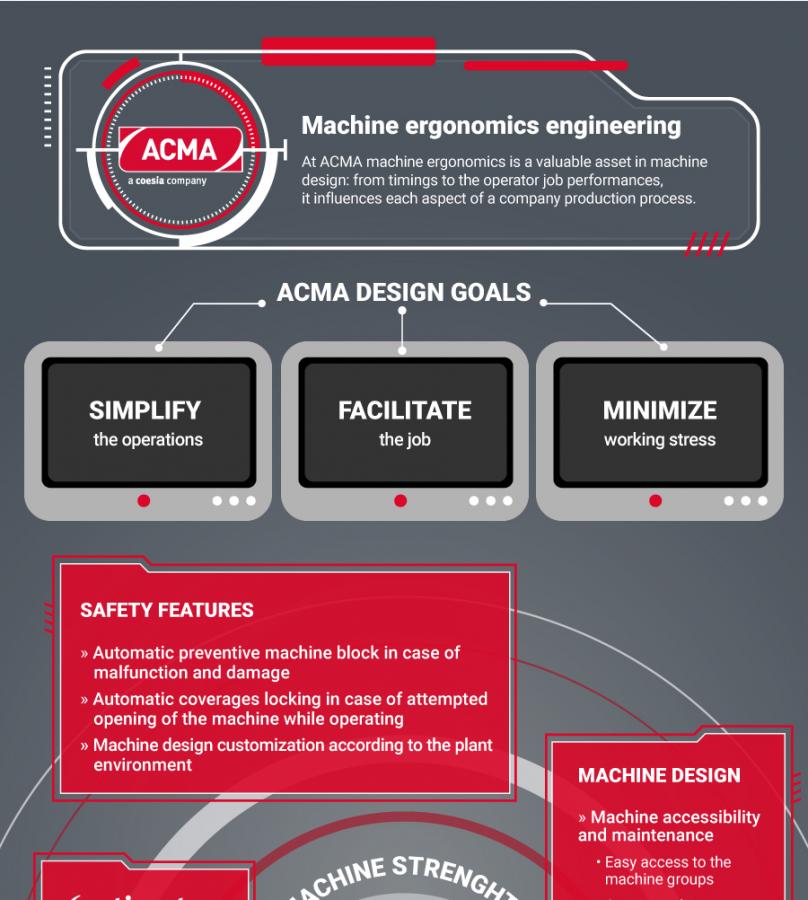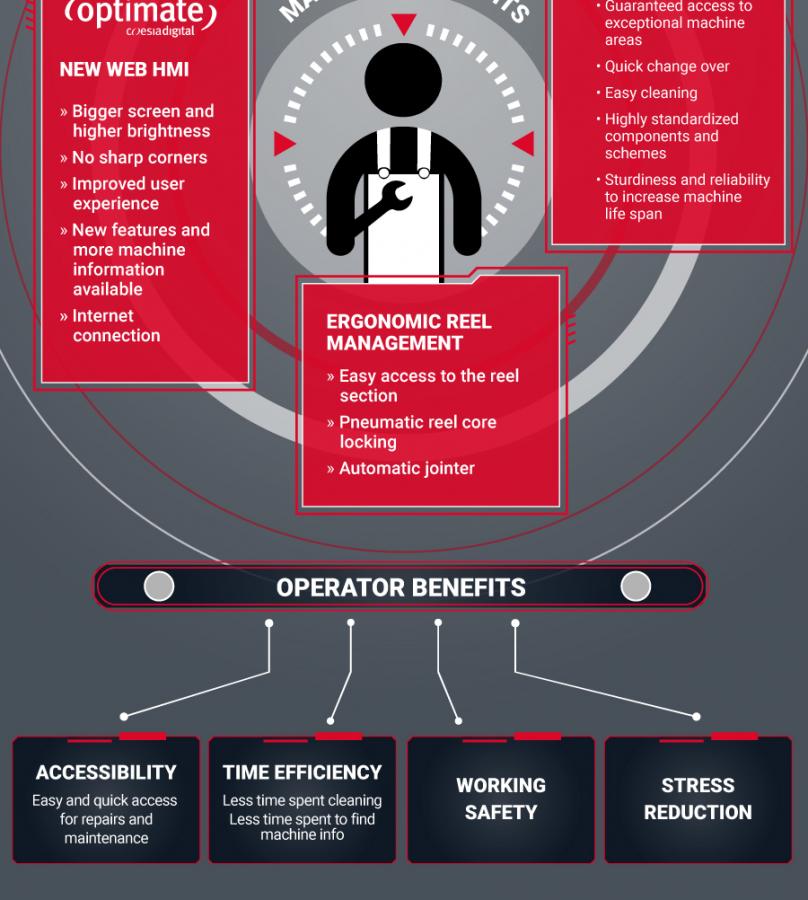 At ACMA, we believe that innovation shouldn't be a tradeoff for ease of use. The secret is machine ergonomics engineering. When taking machine ergonomics into consideration, automation can transform factory floors, unlocking untapped productivity and new revenue streams for the industry. That's why, at ACMA, machine ergonomics is not just a guiding principle, but a real asset in machine design.
Each ACMA equipment is built to be safe, simplify the operations, minimize the operator stress and, overall, make life easier. The equipment is designed to allow easy cleaning and quick changeover. To increase accessibility and streamline maintenance, the operator is given easy access to machine groups and exceptional machine areas. What's more, the solution comes with transparent covers engineered to maximize the visibility of the inner parts of the machines, highly standardized components, schemes and fixing methodology, resulting in a much longer machine lifespan and steeper learning curve of the operator.
Safety measures are continuously improved- i.e. if the operator attempts to open the machine while it's in action, automatic cover locking is activated. In case of malfunction and damage, the machine stops working preventively. Finally, machine design can be customized according to the plant environment.
Machine ergonomics also mean ergonomic reel management, i.e. automatic jointer, pneumatic reel core locking and, most importantly, the access to the reel section is designed to be quick and easy as possible.
Last but not least, ACMA's new Web HMI OptiMate, featuring the availability of more machine information, production statistics, troubleshooting assistance and format change support. All of these comes in a bigger screen, higher brightness, no sharp corners, a new user-friendly interface and internet connectivity
ACMA's Machine Ergonomics infographic.pdf