Introducing ACMA X Series
ACMA X Series is ACMA's newest filling solution for alcohol-based sanitizing products. It is designed to meet the rising market trend towards hand sanitizer gel, as it features a unique configuration to handle alcohol-based products. Most importantly, it is a safety-first machine, fully compliant with EU regulation, built upon the expertise and reliability that ACMA is known for. Premium quality and future-proof design are the watchwords of ACMA X Series. Indeed, it can handle a wide variety of speeds, shapes, liquid types, and product requirements.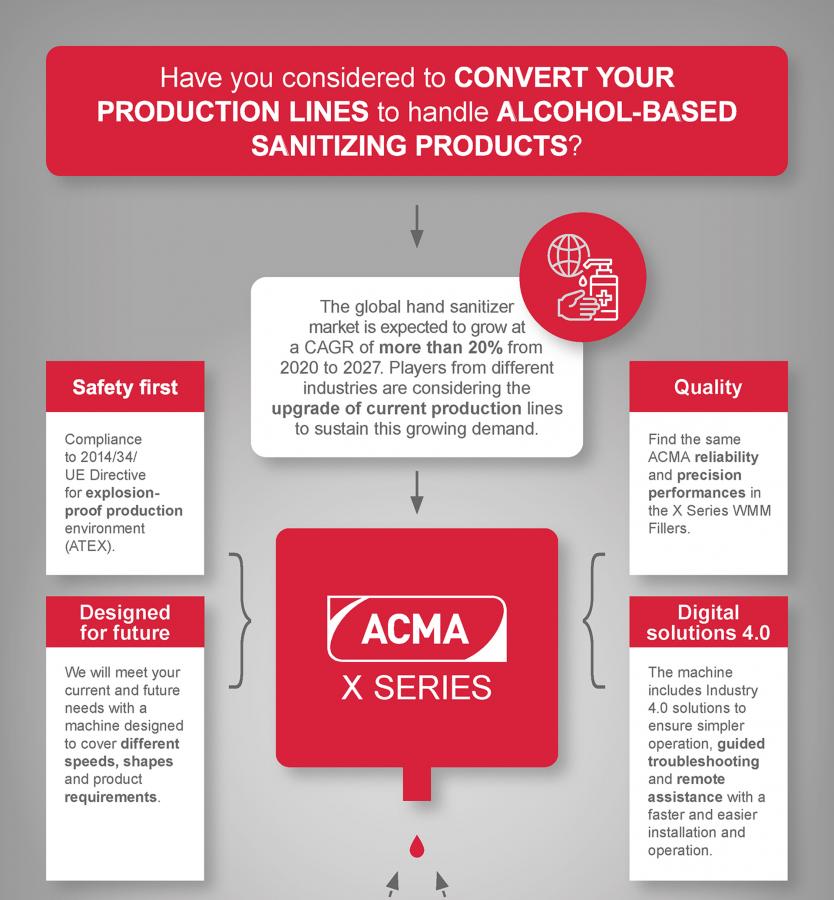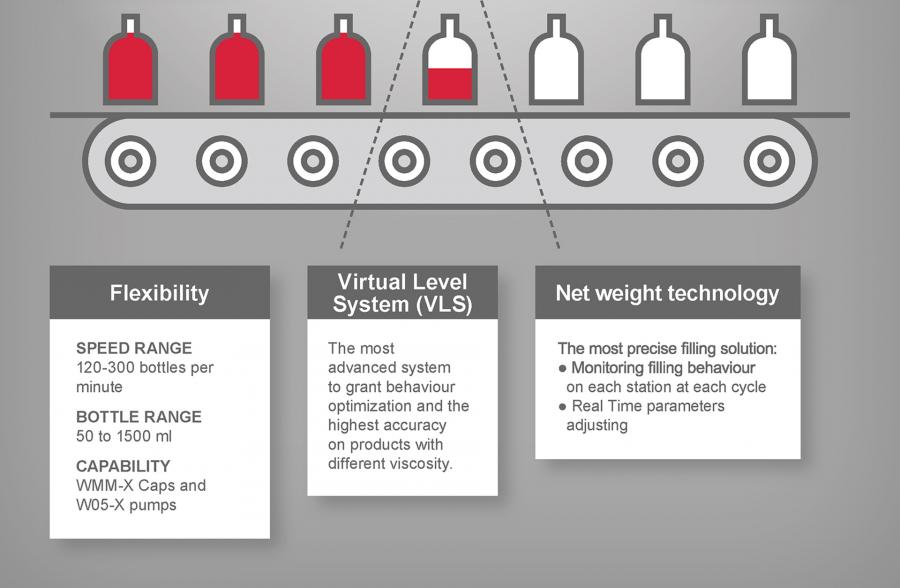 Feature-wise, ACMA X Series presents a net weight technology, which monitors the filling behaviour on every station at each cycle, adjusting parameters in real time to achieve the best performance. Another peculiarity of the machine is the Virtual Level System - VLS, that enables behaviour while granting the highest degree of accuracy with products with different viscosity. Last but not least, ACMA X Series stands out for its flexibility, as it provides a speed range between 120 and 300 bottles per minute, and a bottle range from 50 to 1500 ml. What's more, it can easily handle caps (WMM-X) and pumps (W05-X).
In such a fragmented market, ACMA X Series truly is the safest and most reliable solution.