Innovation at your fingertips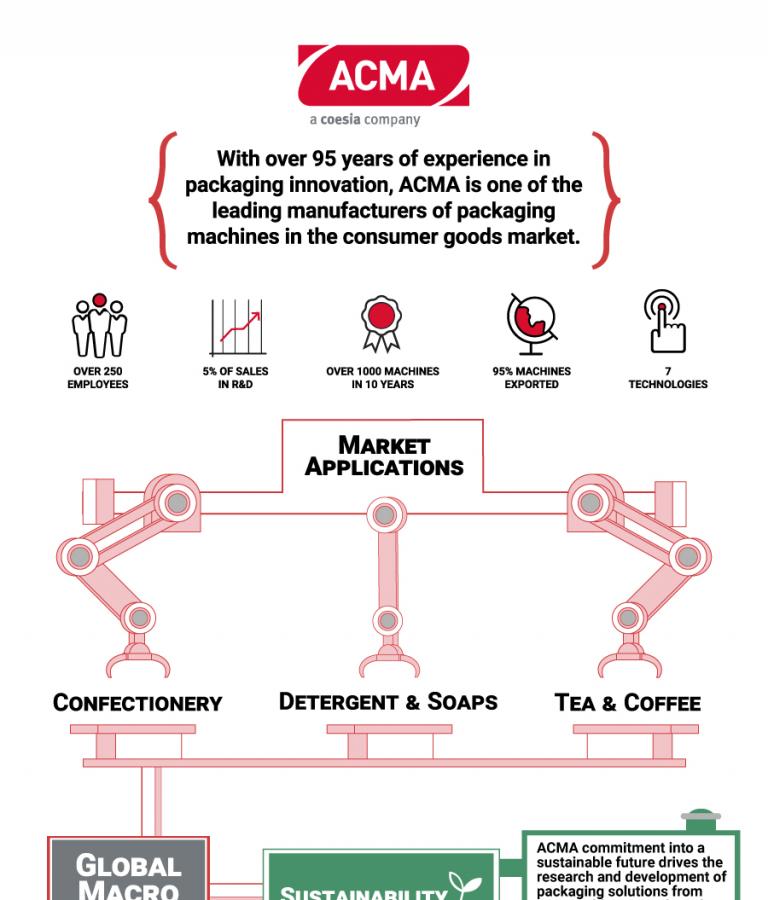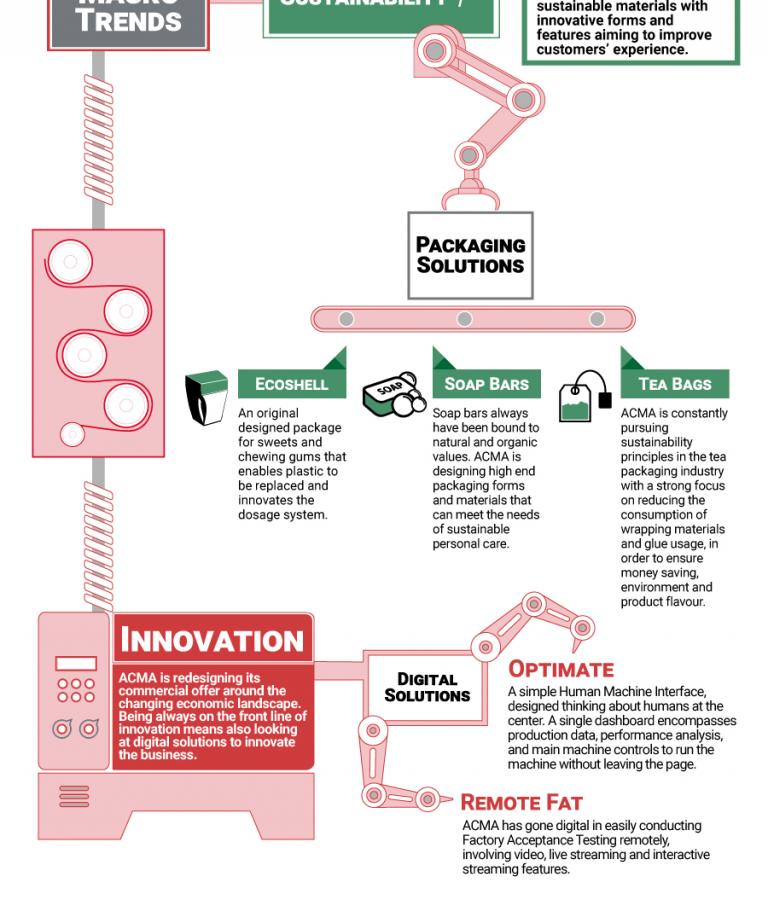 We've been around since 1924. For decades we've served hundreds of customers all around the world. Hired thousands of people. Invented cutting-edge technology used by millions of consumers. Now, more than 90 years later, we've grown into a leading manufacturer of packaging machines. And the best is still ahead of us.
New challenges await. Sustainability in the first place. Indeed, our enduring commitment to a sustainable future is what makes us break new ground, research novel eco-friendly features and materials to improve the customer experience.
This is what we are. From soap bars to Ecoshell, from tea bags to confectionery, innovation is our bread and butter. Truth is, we don't simply build packaging machines. We design the entire user experience - from the purchase to the customer service, including the human machine interface, the supply chain, Industry 4.0 services and powerful machine learning applications.
We are not afraid of technological disruption. We embrace it. Our machines are digital, AI-powered, and connected to the Internet of Things. One thing, though, has never changed: our goal is and always has been to empower our customers in everything they do.