ACMA CARES Programme, engineered to be always by your side
In the fast-paced world of manufacturing, players are constantly striving to improve productivity, enhance operational efficiency, and deliver high-quality products to end users. To give its customers concrete support, ACMA has developed ACMA CARES, a programme designed to keep machinery at pace with technological development, guaranteeing performance throughout the entire life-cycle, and getting the most out of every single asset.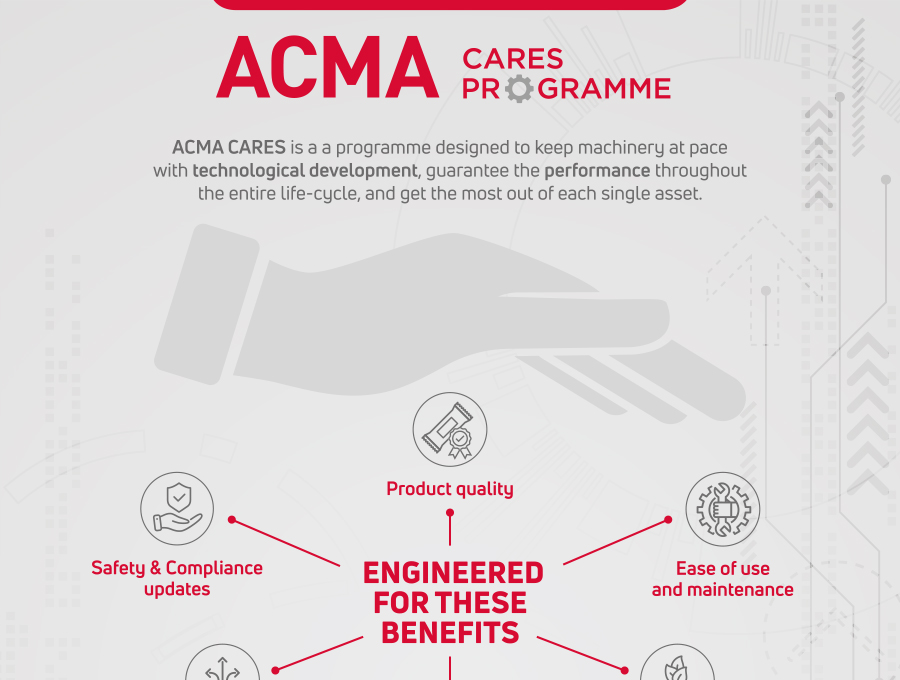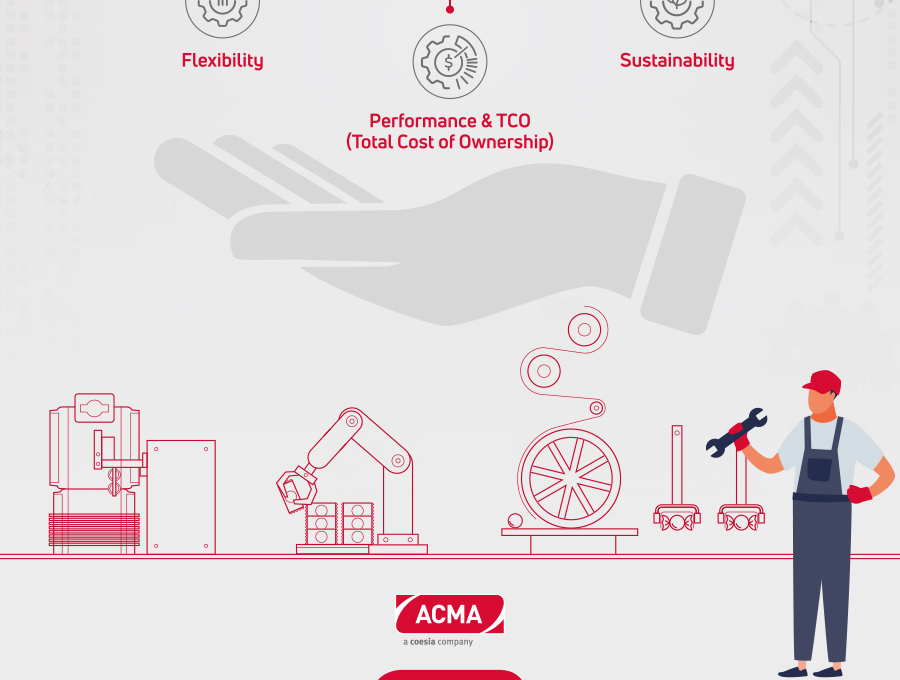 Through extensive field experience and large R&D efforts,  ACMA is able to offer its customers a constant up-to-date installed base and supporting services for extended usage. Customers can choose the most suitable solutions for their production needs, based on the following benefits:

Performance & TCO
To improve machines' performance in terms of speed and/or OEE increase
To reduce operating costs through less waste, lower consumption, less downtime
To preserve excellent machine functioning over time
Flexibility
To handle new and different products (in terms of type, shape, and dimension)
To handle new and different packaging materials (including green ones)
To reduce changeover time
Product Quality
To improve packaging quality (i.e. less defects)
To implement systems to monitor product quality
Ease of Use & Maintenance
To simplify machine usage for the operators
To simplify machine maintenance for the technicians
Sustainability
To manage sustainable packaging materials
To reduce material and energy consumption
Safety & Compliance
To ensure the machine is aligned with the latest safety standards
If you want to discover the entire programme, contact us!